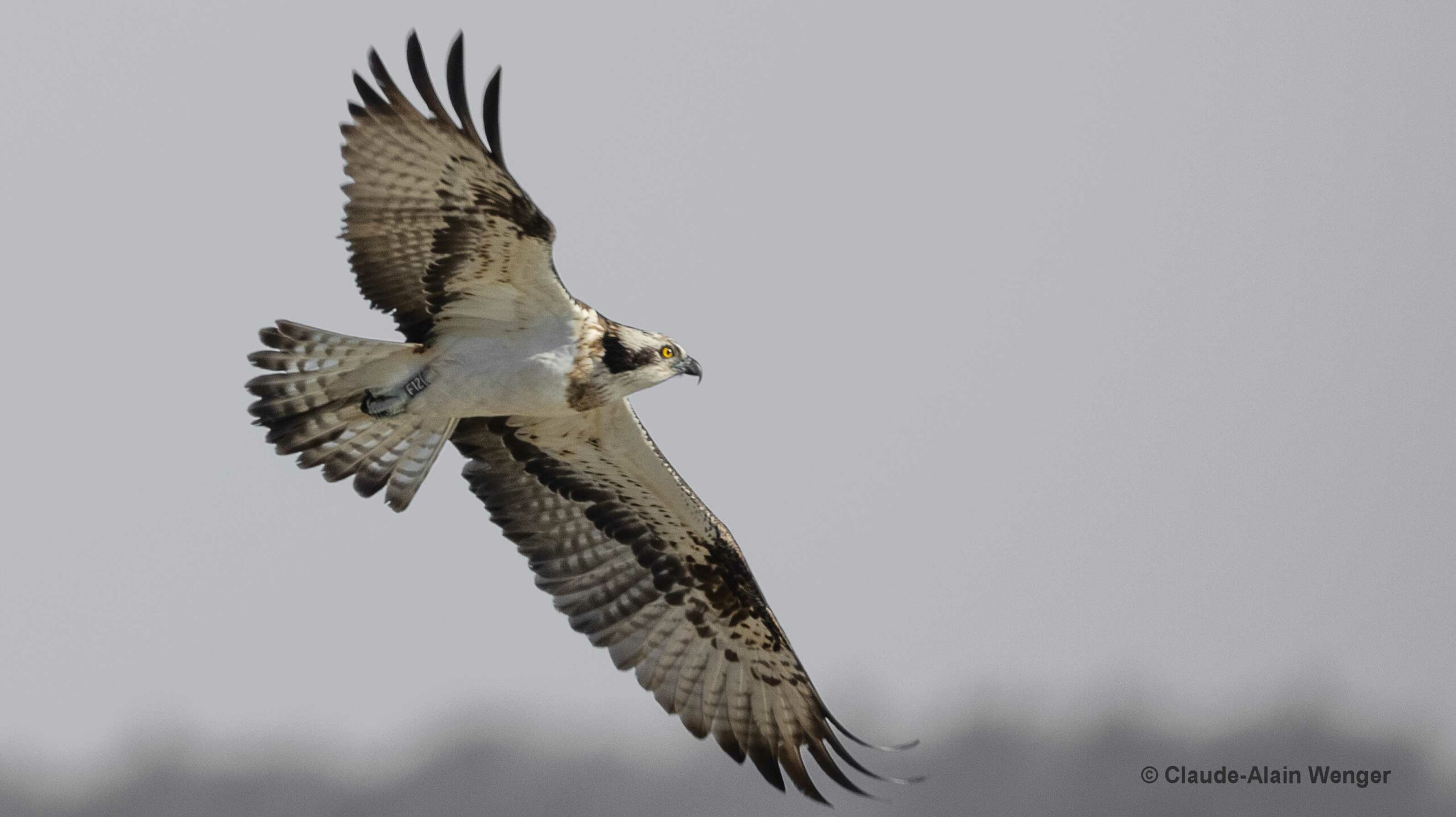 While Mouche (PR4) and AM06 are busy in Moselle adding branches to their nest (and starting to mate even before sunrise according to David Meyer), we are happy to report that our two males that returned to Switzerland last year (Taurus PS7 and Arthur F12) are back again. Congratulations to Attilio Rossi and John Spillmann who spotted Taurus for the first time (without reading his ring, but it was indeed him) on April 2, and to Michel Cattin, one of Arthur's many fans, who discovered him back at Hagneck on April 7.
In addition, Plume (F02), who was seen in north-eastern Bavaria last year, has just had her photo taken again by camera-trap on April 5 on a nest platform in the same region. Thanks to Matthias Gibhardt and Daniel Schmidt for keeping such a sharp eye on her movements.
While we would have liked our females to return to Switzerland rather than going farther afield, at the same time female ospreys tend to integrate with other populations, and in so doing help diversify the gene pool. We can only hope that a female born elsewhere may sooner or later return the favour here!