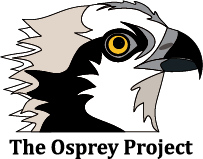 If you don't have time to volunteer but still wish to support the project, any donations of funds or material will be gratefully received. And/or become a member of Nos Oiseaux!
Donations are easy. They all go to the Swiss Romande Society for the Study and Protection of Birds (Nos Oiseaux), which is an audited conservation association with charitable status. Nos Oiseaux celebrated its 100th year of existence in 2013, and this Osprey reintroduction project was developed to mark this double milestone: 100 years of Nos Oiseaux, and 100 years since the Osprey last bred in Switzerland.
You can make a donation via bank transfer to the Nos Oiseaux account CCP 20-117-8 or IBAN CH63 0900 0000 2000 0117 8 earmarked "Osprey Project"  (ch. de Serroue 1, 2037 Montmollin).
Or else send us a message using the contact form and we can send you a payment slip.