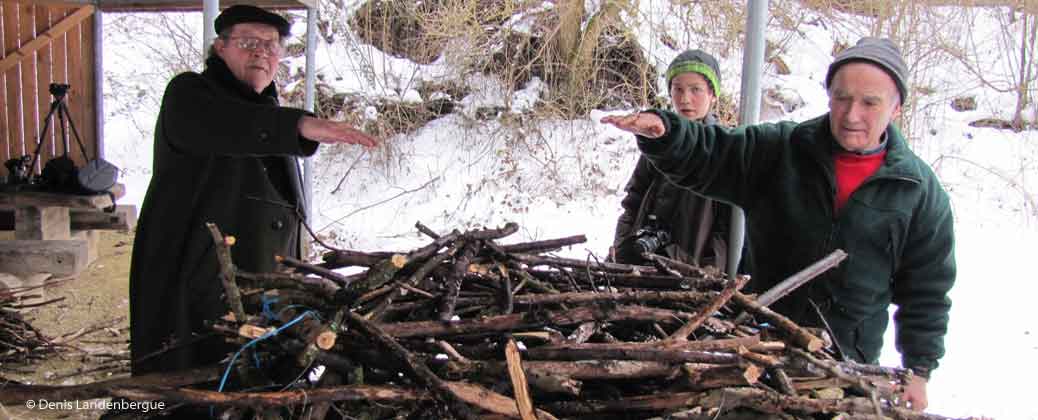 This project could not have been developped without the support, advice, time and enthusiasm of many people or institutions.
---
                            

The Fondation Rita Roux pour la défense et la protection des animaux, Fribourg, is our first big supporter, followed by the MAVA Foundation for Nature, the Fondation Segré, in 2017 the Ellis Elliot Foundation, and in 2018 the Stiftung Pro Artenvielfalt. To all we extend our great thanks!
---
We are also grateful for the financial support provided by the Zoological Society of Geneva, the Upper Lake Geneva bird census group, the Planeta Foundation, Pro Pandion-the Luc Hoffmann Initiative for Osprey, and a number of individual donors.
---
We appreciate greatly the precious support from government departments and institutions of the Canton of Fribourg, notably the Etablissements de Bellechasse and the Natural History Museum.
                                                       
---
---
Our warm thanks go to the wonderful volunteers who have dedicated their precious time to be part of the project field implementation team. Everyone involved in the 2015 season is thanked here, for 2016 here, for 2017 here, for 2018 here, for 2019 here and for 2020 here.
---
Thanks also to the professional fishermen who gave us so many kilos of fresh fish:
Pierre Schär, Mur, Lac de Morat www.les-poissonneries.ch
Luc Gilliéron†, Chemin du Lac 1, Cudrefin, Lac de Neuchâtel
Henri, Ginette & Yannis Christinat, Môtier, Lac de Morat
Claude Delley, Portalban, Lac de Neuchâtel www.delley.ch
We also thank Fabrice Christinat (Coppet) and Michel Garde (Tannay) for providing the first Swiss meal for our Ospreys in 2015, as well as David Francioli (Allaman) for his fish in 2020.
---
Our partners in Scotland, Germany and Norway for their support in supplying our young birds
In particular we thank Roy Dennis, Daniel Schmidt and Rune Aae for their great efforts and super-human organisation, as well as ringers Holger Gabriel and Mario Firla. Not forgetting everyone in the national nature conservation bodies and veterinary authorities  involved in the project.
---
The Osprey Steering Group for Nos Oiseaux
Michel Beaud
Denis Landenbergue
Pascal Rapin
Wendy Strahm
Supporters from abroad who have provided a lot of advice and support as well as in many cases hospitality and fun.
Rob Bierregaard
Jacques Bordon
Eva Casado
Roy Dennis
Andreia Dias
João Ferreira
Miguel Ferrer
Michel Hirtz
Alan Johnson†
Torsten Langgemach​
Sylvain Larzillière​
Tim Mackrill​
Bernt & Chris Meyburg
Marco Mirinha
Renaud Nadal
Ian Newton
Luis Palma
Alan Poole
Daniel Schmidt
Andrea Sforzi
Paul Stammers
Simon Stuart
Issa Sylla
Jean-François Terrasse
Michel Terrasse
Rick Watson
Rolf Wahl
John Wright
Supporters in Switzerland who have been helpful and donated their time, ideas and talents to the preparation of the project.
Adrian Aebischer
Michel Antoniazza
Alain Barbalat
Pierre Beaud
Olivier Biber
Laurent Broch
François Burnier
Erik Carp
Marie-Madeleine Defago
Olivier Epars
Bernard Genton
Didier Gobbo
Pierre Goeldlin
Olivier Goy
Pierre Hainard
Jacqueline Hänggeli
Peter Hulm
Kath Hurst
Patrick Jacot
Michel Jaussi
Olivier Jean-Petit-Matile
Marcel S. Jacquat
Michel Juillard
Roberto Lardelli
Freddy Mariaux
Andrew McMullin
Nikki Meith
Christelle Mugny
Jean & Françoise Mundler
Blaise Nicolet
Gerry Obara
Simon-Pierre Parrat
Bertrand Posse
Hans Schmid
Pascal Schöpfer
Pierre-Alain Ravussin
Laurent Vallotton
Jean-Paul Zendali
Supporters who have donated material to the project
Patrice Baechler
Pierre-André Baeriswyl
Thanks also to Mrs Ivor Cecco and the "Groupe des Jeunes" of Nos Oiseaux who lent us two excellent telescopes.