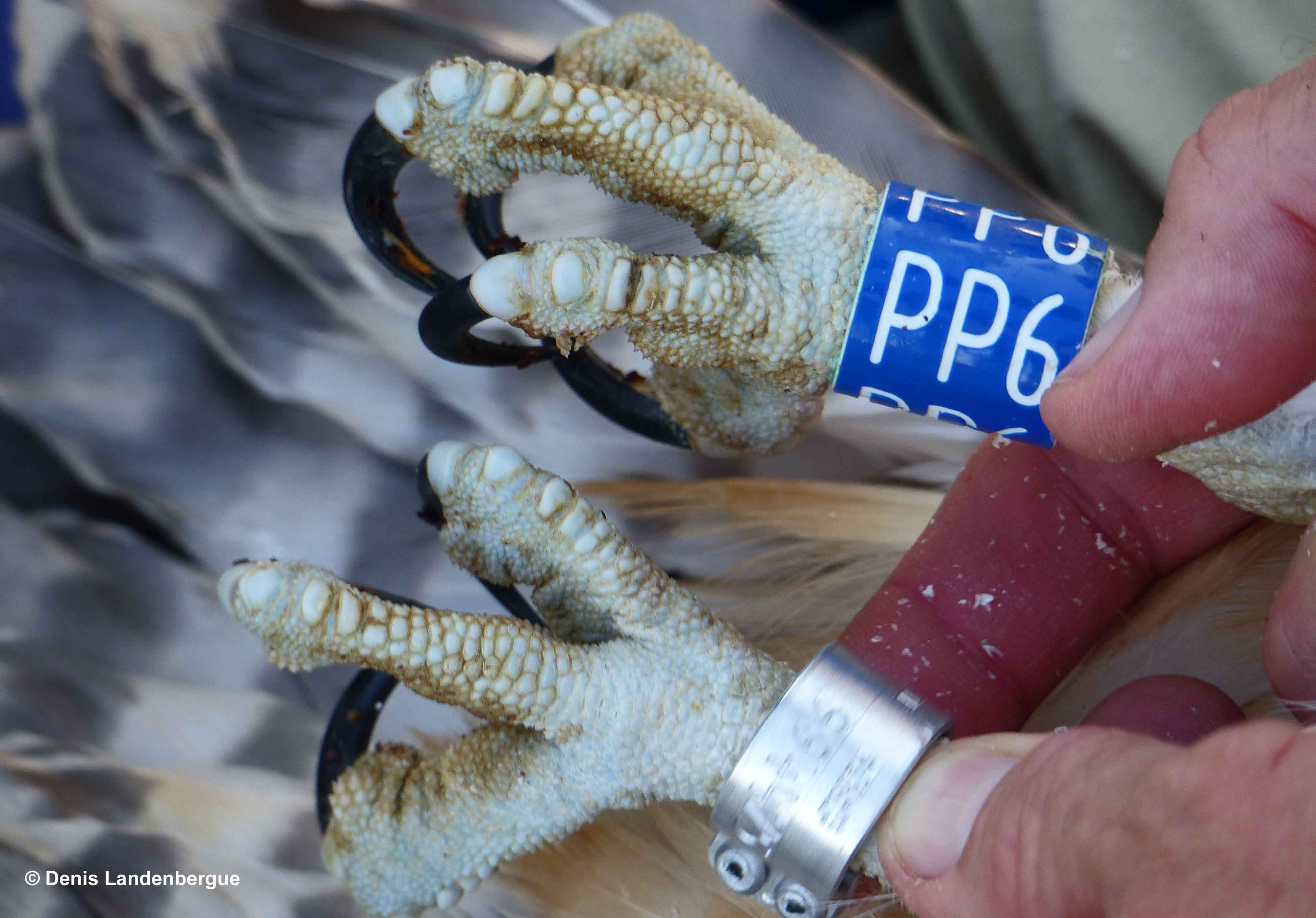 Each bird has a metal ring on the left leg and a plastic colour ring on the right leg. The rings do not hurt the birds nor do they worry them in any way. Rings are only allowed to be put on birds by licensed ringers, which for our project are Michel Beaud, Adrian Aebischer and Roy Dennis. The metal ring on the left leg is provided by the Swiss Ornithological Station (SOS) at Sempach and has a unique number. If someone finds a ringed bird they can inform the SOS who will then tell us that someone has seen the bird.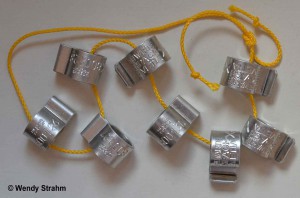 To be able to read the metal ring you usually need to have captured the bird. However, on the right leg we put a larger plastic colour ring which can be read more easily when the bird if flying or perched, usually with a telescope or a telephoto camera lens. Each bird has a unique code and in 2015 we put blue rings with the white letters PP followed by a number (PP1, PP2, up to PP6) on the right leg. These rings were already placed on the birds in Scotland so that they were identifiable when they were brought into Switzerland, and the numbers were included on their CITES export and import permits.
Note that  blue colour rings are also used for Ospreys in the UK, but these have different combinations of letters and numbers and are placed on the left leg. Therefore, if anyone sees an Osprey with a blue ring on its right leg, it is an Osprey that has been reintroduced to Switzerland. The birds are named after the letters and numbers on their blue plastic ring.