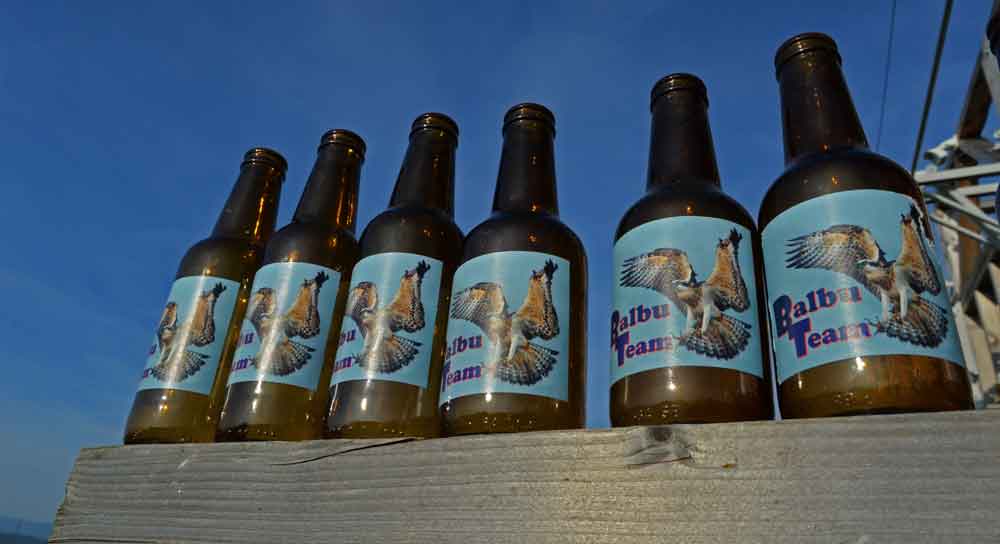 Wendy Strahm, project coordinator.
Andreia Dias, Osprey expert and field assistant.
Emmanuel Carino, Osprey warden.
The volunteers (Gilbert Bavaud, David Bippus, Flann Chambers, Astrance Chervet-Fenestraz, Emile "Bouby" Curty, Ricardo Gomes, Sandra Hails, Denis Landenbergue, Bernard Monnier, Alain Niclass, Christelle Mugny and Erwan Zimmermann), most of whom spent at least two weeks with us during the summer of 2016. This wonderful group donated lots of their time, energy and passion to the project and took great care of our Ospreys. We give them a big THANK YOU, and hope to see them again in the future.
Michel Beaud, President of the Nos Oiseaux Osprey Steering Group and tireless and always available "Mr Fix-it".
Essential behind the scenes help by Adrian Aebischer, Patrick Jacot, Pascal Rapin and Pascal Schöpfer.
For bird collection and transport Rune Aae and his family in Norway; Mario Firla, Holger Gabriel, Günther Rober and Daniel Schmidt in Germany.
And thanks as ever to Christian Grand for his precious tree-climbing support, and to professional fishermen Luc Gilliéron, Pierre Schär & family, and Henri Christinat & family for all the fish.
For photos of most of the team in action, click here.
Return to Osprey Champions