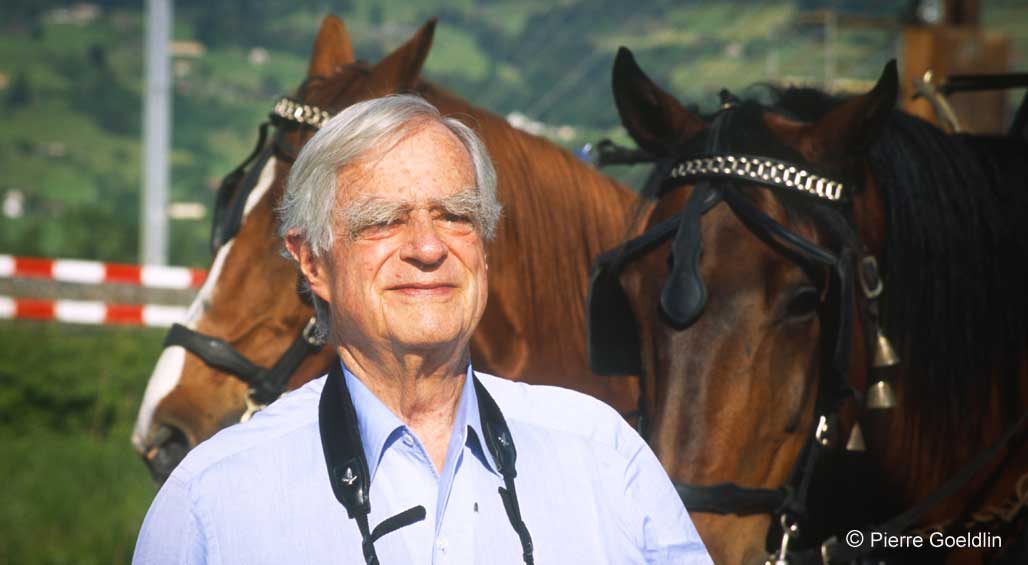 Dr Luc Hoffmann, a great fan of Ospreys and their reintroduction to Switzerland, has sadly passed away on 21 July in his beloved Camargue.
Born January 23, 1923 in Basel on the Rhine River—a river where the last breeding pair of Ospreys had nested in Switzerland in 1914, Luc Hoffmann played an instrumental role in the creation, amongst others, of the WWF (1961), the Ramsar Convention (1971), the Biological Station of the Tour du Valat in the Camargue (1954) and the MAVA Foundation (1994).
Ornithologist and pioneer in protecting wetlands, Luc Hoffmann had a special passion for birds living in these habitats. His vision and commitment have been critical for the preservation of emblematic aquatic ecosystems such as the Camargue in France, the Coto Doñana in Spain and the Banc D'Arguin in Mauritania. Places known worldwide as important breeding, migratory stopover or wintering places for numerous species of waterbirds, including the Osprey.
During the annual flamingo ringing operation in the Camargue in late July 2011, Luc Hoffmann was one of the first people to be consulted about the Swiss Osprey reintroduction project, along with his friend and world flamingo expert Alan Johnson. Both were enthusiastic about the idea, with Alain Johnson calling it a "mind-blowing project", while Luc Hoffmann noted that it was a "project that needs to be done".
A member of Nos Oiseaux for many years, Luc Hoffmann was as modest and discreet as he was effectively engaged in countless initiatives, providing a decisive role in their success. When the Osprey starts breeding in Switzerland in a few years' time, it will be in part due to the passion of Luc Hoffman and the valuable support provided, thanks to him, by the MAVA Foundation.