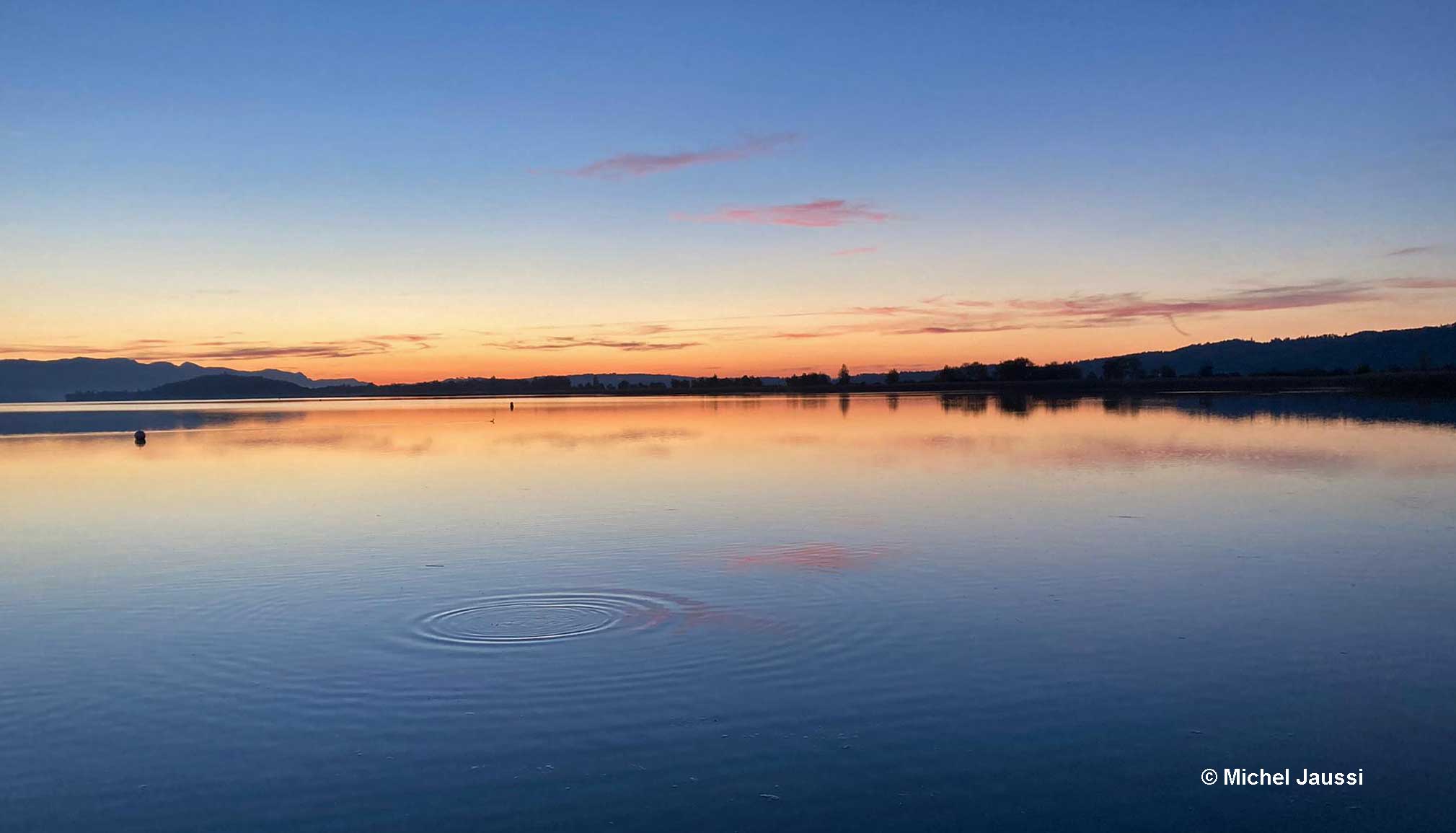 While Arthur (F12) and Taurus (PS7) are regularly seen in the Three-Lakes region, finding other returnees is a real challenge. With spring migration finishing soon, there is a greater chance that an Osprey seen in Switzerland between May and July could be one of "ours", or perhaps an erratic, non-breeding female originating from elsewhere. Three "Osprey mornings" are planned to search for these birds, which can be very discrete despite their size. So looking for them during their "breakfast time" could increase the probability of spotting one.
The first Osprey morning took place on May 9, a beautiful, sunny and warm day right between two periods of cold and rainy weather. 48 volunteers got up before dawn to search for the species between 6 -10 am at 29 sites, mainly in the Three-Lakes region, but also along the Aar and Doubs rivers. Many thanks to everyone for their commitment and enthusiasm!
Three Osprey were seen during this first morning: one at the Lake of Neuchâtel (at Fanel, likely to be Taurus), and two at the Lake of Bienne (Arthur at Hagneck, and a different bird at St Peter's Island, either a migrant or a returnee). Three more sightings were made later in the day: two of a blue-ringed bird in the Seeland (most probably Taurus), and one near Goumois on the Doubs, a few km away from where  Martial Farine had noted a blue-ringed male  on April 19, 2020.
The next "Osprey mornings" will take place on May 30 and June 20. If anyone not already signed up would like to take part in these memorable events, please don't hesitate to contact us here.