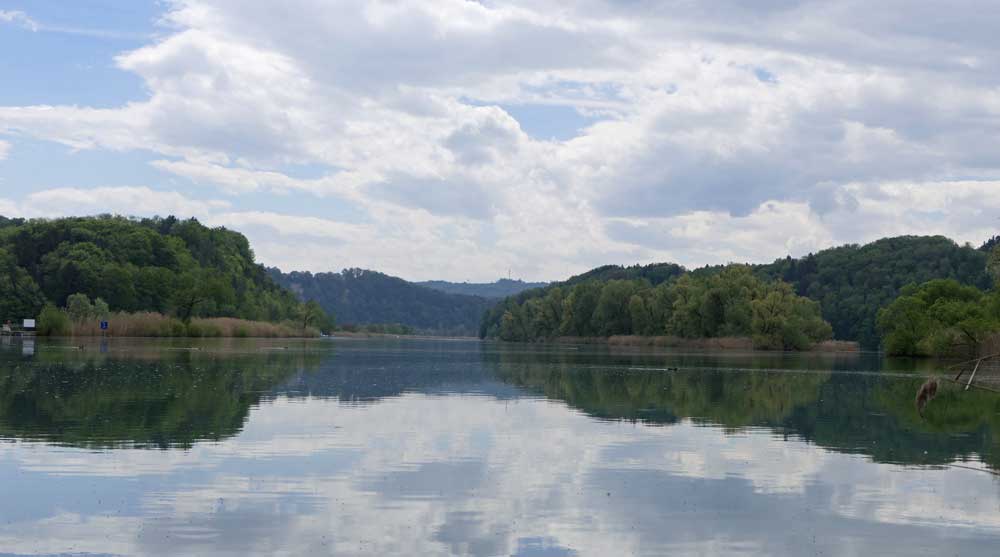 We are happy to report that at least two of "our" male Osprey have already returned to Switzerland this spring. They are now trying to spot and attract a passing female, a process which can often take a number of years. It is interesting to note that in all the reintroduction projects undertaken in Europe up to now, the first to return have been locally released males, and they all paired with a female fledged elsewhere, sometimes even from another reintroduction project.
The Swiss Ornithological Station has recently reminded people about the rules for birdwatching, and never is "social distancing" between birders and birds more important than during the breeding season! Osprey, especially when establishing a territory, are very vulnerable to disturbance. We thank everyone lucky enough to see one of our  birds not to disturb them. This means maintaining a distance of at least 400m. Osprey are extremely wary of people getting too close, and can associate telephoto lenses for rifles – a self-protection reflex developed over many generations.
Good places to see Osprey in the Trois-Lacs region of Switzerland include the Fanel and Chablais de Cudrefin reserves on Lake Neuchâtel, Hagneck and St-Peter's Island on the lake of Bienne, the entire lake of Morat, and the stretch of the Aar and Sarine rivers between the Niederried dam (photo) and the Auried nature reserve. Sightings posted on ornitho.ch or sent directly here are always appreciated, especially when the time of observation is noted or if a blue ring can be seen on the right leg.