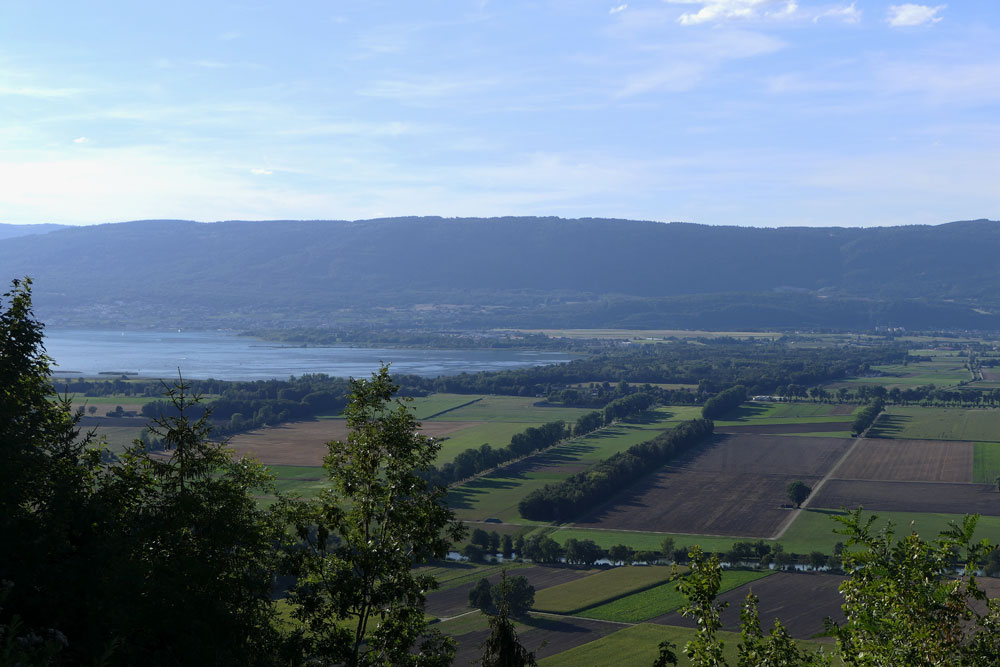 The 12 young Osprey of our "class of 2019" have now all been successfully released and are feeding well. Many are already busy exploring the area, each choosing their favourite places where we can follow them thanks to a small VHS radio transmitter attached to their tail.
While the "place to be" remains the nature reserve at Fanel in the Lake of Neuchâtel, the lakes of Morat and of Bienne (where one was photographed by Yannick Bischof on August 9 at Hagneck) are also frequently visited. At least one of our birds (Cèpe, named after the mushroom-shaped mark on the back of his head) also visits Niederried along the Aar River.
Since the first Ospreys further north have already started to migrate (including one  born  in Germany this year and seen in Switzerland on August 8), it will probably not be much longer before the most advanced of our birds start heading south.
As for Taurus, the two-year old male who returned for the first time this year, he is still around and has shown some very interesting behaviour. Just after the first releases he seemed to go into "parent mode", carrying a fish to some of the young birds several times. He has also been seen bringing clumps of grass to a nest platform and  moving some branches inside. Now all he needs is a female!
As always, any observations of Osprey in the region are welcome on www.ornitho.ch or you can also contact us.